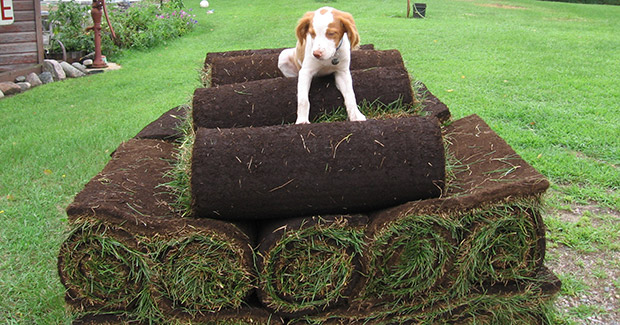 At Becker Sod Farms, LLC, we pride ourselves on the quality and variety of services we're able to offer to residential, commercial and municipal customers. Here's a closer look at some of the many advantages we offer: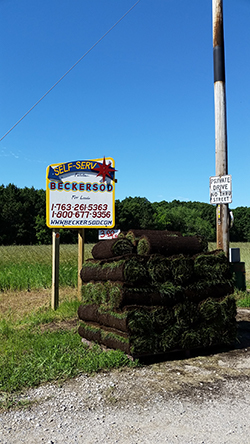 Sales: Becker Sod Farms, LLC is proud to be the premier supplier in Minnesota. We grow and sell premium Kentucky bluegrass, as we've done for over 40 years, and we have a reputation for providing an attractive, high-quality product.
Self-service pickup: Customers can pick up sod at our site seven days a week, making Becker Sod Farms, LLC a convenient location for retrieving the sod you need to finish off your lawn project. Whether you've traveled from near or far, we'll be here!
Delivery: We're pleased to also offer sod delivery to customers within a 50-mile radius of our location in Becker. If you're unable to visit us or don't have the capacity to pick up and haul your new sod, don't worry—we can come to you instead!
Installation: As expert suppliers in Becker, Clear Lake, St Cloud, and Big Lake, MN, our team can ensure your new sod is properly installed in a professional manner. This service works well in conjunction with delivery, and gives your sod a chance to thrive from day one.
Same-day service: Have you developed an unexpected need for new sod? Becker Sod Farms, LLC is pleased to offer same-day service in many cases. While deliveries need to be arranged ahead of time, we can frequently accommodate same-day pickup.
Informative and knowledgeable staff: Becker Sod Farms, LLC has been trusted suppliers in Minnesota since 1980. We have the knowledge, experience and understanding of maintenance for sod necessary to provide truly outstanding service to our customers.
When you need high-quality sod for your property, there's no name more trusted than Becker Sod Farms, LLC. Contact us today at 1 (763) 261-5363 to learn more about our services, place an order or schedule a delivery.